THE WORLD'S MOST ADVANCED WATER PURIFIER
PURINIZE® is the only liquid purifier that naturally decontaminates and clarifies water without chemical disinfectants. PURINIZE® is a 100% natural, mineral based formula that eliminates and/or reduces 200+ contaminants.   PURINIZE® is safe for anyone to use. Whether your water source is your kitchen tap, tank or natural creek bed, a river, dam, stream or lake, PURINIZE® is the easy, safe and effective water treatment option. Perfect for home use, outdoor adventures such as hiking, camping, surf trips, travelling abroad, NGOs, health organisations, and emergency survival kits, PURINIZE® is the water purification solution. 
HAPPY CUSTOMERS
We use Purinize every day and don't use reverse osmosis water anymore. Only the Tasmania water and add Purinize drops. My whole family drinks more water! Happy!

Edina
As I collect myhousehold water from the rain, I'm concerned as to what's lying around inside my water tanks. One thing for sure is - as it dropped from the sky, it has missed out on the important process of flowing over deep mineralized rocks.

I was delighted to find out that I could use a mineral solution to purify my water. It ticks both boxes!

Maggie
"I got this before my trip to India and honestly, I noticed my husband who didn't use it was under the weather and sick for some of the trip- while I had absolutely no digestive issues or food sicknesses of any kind that arose the whole time I was there. It was amazing! Would definitely recommend."

Anla
I feel completely prepared and secure knowing that I have a few bottles of Purinize in my emergency kit. I know my family will always have access to clean, drinkable water. No matter what. 

Siena
I've contemplated and remembered the real importance of our sacred and life giving source, water. We all have the right to pure water, that hydrates us. Yet, the reality is that there aren't many places anymore you can just go and drink water safely.  I've prayed and prayed for a solution for All and boom there it was -Purinize. No chemicals, just mineral salts that act as a purifier. It's light, inexpensive and effective.

Holly
We are a family focused on health and wellness especially when it comes to water filtration at home. Purinize completely eliminates my concerns about the contaminants being missed by our filter.  Thank you Purinize! 

Geoff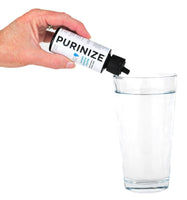 PERFECT FOR EVERY DAY USE
Whether tank or tap water, ensure your water quality is at its best. Rest assured knowing that your family's daily drinking water is second to none.  Independent lab test verified. 
Eco-Friendly, Easy-to-use, Effective & long-lasting

100% Non-Toxic & Eco-Friendly
Free of iodine, chlorine dioxide & other harsh chemicals.  No human health or environmental hazards. 

Easy-To-Use & Effective Against
Pathogens including bacteria and protozoa, agricultural & industrial chemicals, heavy metals, pharmaceuticals & more.

Improves Health, Flavour & Clarity
Neutralizes contaminants that affect health & flavor. No unpleasant iodine or chlorine aftertaste.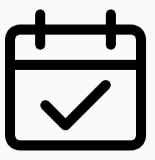 Long-Lasting & Safe for Every Day Use
Won't lose potency after opening. Safe for anyone to use on a daily basis. Lasts indefinitely properly stored.
PATENTED TECHNOLOGY, FULL-SPECTRUM PROTECTION
Originally developed in the late 80's as a remedy for water contamination in the field and under water shortage situations, the PURINIZE® water purification technology offers the ultimate protection against pathogens, agricultural and industrial chemicals, heavy metals, pharmaceuticals and volatile organic compounds (VOCs).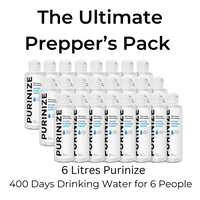 PURINIZE® WATER PURIFIER DROPS PREPPER'S PACK $1,327.20 AUD (BUY 4 LITRES GET 2 LITRES FREE)
PURINIZE® naturally decontaminates and clarifies water without harsh chemicals, making it safe to drink and use. Its 100% natural, mineral-based formula eliminates/reduces 200+ contaminants including pathogens such as bacteria, protozoan cysts as well as chemicals, heavy metals, pesticides, and more.
GREAT FOR: home use, day trips, outdoor adventure (e.g camping, hiking, fishing, surfing, kayaking), travel, emergency preparedness, boil alerts, water storage
BUY NOW
REDUCES/INACTIVATES BIOLOGICAL & CHEMICAL CONTAMINANTS
Including bacteria, viruses, and protozoa, pesticides, herbicides, fungicides, heavy metals, pharmaceutical drugs, disinfectants, disinfection byproducts, VOC's, and more.
PURINIZE® CONTAMINANT REDUCTION LIST